VRC Bio Blast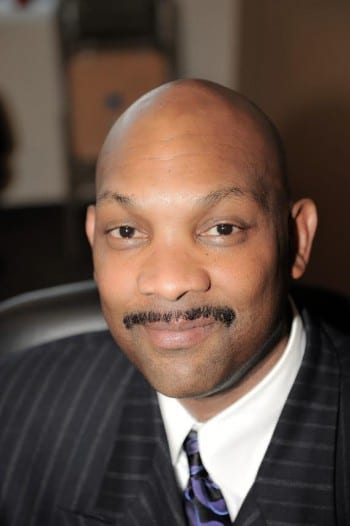 Reginald Younger Jr.,
at VRC Sports Psychology Performance Consulting Group P. L.L.C. Reginald provides mental performance coaching to athletes, coaches and teams. Welcome to my Bio Blast page.
Reginald is a member of the Association for Applied Sports Psychology. The association is the largest sport and exercise psychology professional organization in North America. AASP is an international, multidisciplinary, professional organization with over 2,500 members in 55 countries worldwide, with backgrounds in a variety of areas including sport science, social work, counseling and clinical psychology. He is also a member of the American Psychological Association (APA) and the American Association for Marriage and Family Therapy (AAMFT).
AASP promotes practitioners to develop science and ethical practice in the field of sport psychology and offers certification (Certified Mental Performance Consultant®) to qualified professionals in the field of sports science and psychology who have completed the education, practicum and internship/supervision requirements and successfully pass a certification exam.(appliedsportpsych.org). He is a graduate and student athlete from Weber State University, Ogden, Utah in Broadcast Communications Journalism with a minor in Child Development. Reggie participated on the varsity teams in basketball and track (high jump) at Mira Mesa High School in San Diego, California where he still holds the high jump record. He was a member of the Weber State University Track and Field team and a three-year varsity athlete under world-renowned coach Chick Hislop. He is in his eighth year as the head Junior Varsity coach for Pinnacle Lacrosse and led teams to record of 6-10, 12-0, 6-6-1, 8-3. Due to COVID-19 our season was cut short with a 4-2 record. In 2021 The Junior Varsity record was 13-1 and Reggie was named the Arizona Girls Lacrosse Association (AGLA) Coach of the Year. For 2021 the team secured a record of 11-2 for back to back first place honors for Junior Varsity. For 2022/2023 season, he led his upstart team to a 5-5-2 record. He is still under the mentorship of new head coach Lisa Ojea, who brings over ten years of coaching experience at the NCAA Division I level that includes stops at Rutgers, Louisville, James Madison (as a player) and Virginia Tech, as well as experience at the Collegiate Club level serving as Head Coach as Grand Canyon University. He is part of a new coaching staff led by Coach Kerry Clayton, a former standout attacker for the Division I Arizona State University Lacrosse Team.
Reggie earned his Masters of Sport & Exercise Psychology from the Arizona School of Professional Psychology in January of 2013 including practicum, internship and supervision. His practicum sites were Pinnacle Lacrosse and Glendale Community College Women's Tennis. He completed his Post Masters Certificate in Marriage and Family Therapy from Northcentral University in December 2017. He is currently (2022) in his last Capstone Course at Northcentral University for licensure eligibility for Marriage and Family Therapy (MFT) in the state of Arizona. His areas of research interest include the psychological aspects of athletic injury, concussion, eating disorder, gender diversity, depression, anger management, mental performance and the role of exercise in mental health and wellness. He is a member of The Association for Applied Sports Psychology, The American Psychological Association, The APA Division 47 Society for Sport Exercise & Performance Psychology. His clients consist of athletes and performance artists ranging from the ages of 18-65. He was and now is an Abstract Reviewer for the 28th, 29th, 30th and 31st annual conferences respectively for the Association for Applied Sports Psychology held in New Orleans (2013), Las Vegas (2014), Indianapolis (2015),Phoenix (2016), Orlando (2017),Toronto (2018), Portland (2019) and Virtually (2020, 2021, 2022). He worked with athletes and the business of sports from various perspectives spending 12 years with the San Francisco Giants organization and USA Baseball and now he looks at it from the sport psychological and performance point of view one on one with athletes and teams.
Reggie has strengths in the study of psychological and mental factors that affect performance in sport exercise and physical activity. He uses the practice of applied sport psychology techniques into everyday settings and with a diverse set of sports. He assists coaches and staff in working with elite professional athletes, collegiate and high school athletes to improve, drive, focus and team cohesion via team talks and seminar. Reggie developed an astute comprehension of applied core theory in sports psychology and research. He has shown the ability to prove and assess case material to develop and carry out interventions to athletes and teams in sport settings.
He is the founder and leads the VRC Sports Psychology Performance Consulting Group, a sports consulting firm with its focus on mental skills and athletic performance, in Phoenix Arizona. He works with elite professional athletes, collegiate athletes, and high school (age 18). Sports include lacrosse, tennis, basketball, football, softball and others. He was under the mentorship of Mary Oakley Psy.D., (CMPC®), of Stride Psychological Services. He has aspirations of building a center for Mental Health, Wellness and Sports & Exercise Psychology.
Reggie, a believer in serving the community, is the President of the Desert Ridge Community Association a suburb of North Phoenix, former Chairman of the Design Review Committee, and Chairman of the newly created Public Affairs Committee all for Desert Ridge. He is a Director for the newly formed Desert Ridge Foundation. He is a current member of the Desert View Village Planning Committee under former Mayor Kate Gallego and City Councilman Jim Waring for the City of Phoenix since 2009. He served as second Vice President and President for the Arizona Girls Lacrosse Association for 2016-2018 to represent and grow the sport of Lacrosse in the state of Arizona.
Get in touch with me via Linked in